Well it's not long now until the latest royal wedding takes place and as usual the press are trying to guess every detail in advance, of course half the pleasure of these events is waiting to see the details as they really are. But hey I suppose it is  all part of the great press game of whipping everyone into a frenzy but somehow there is not the same interest in this wedding, it might be that Harry is not the heir to the throne, but I'm sure it will become quite an event when the big day arrives.
Still I wonder if Meghan really knows what she is getting herself into, I fear she is going to suddenly realise this is not just another role in another soap but by then it will be too late. Beware Meghan, you have a country full of mothers watching you, they vowed to watch over Princess Di's boys after her death and believe me that is what they will do, so be sure you are in this for the long haul!! A divorce will be the end of you, these mothers are not about to let some female hurt their prince!!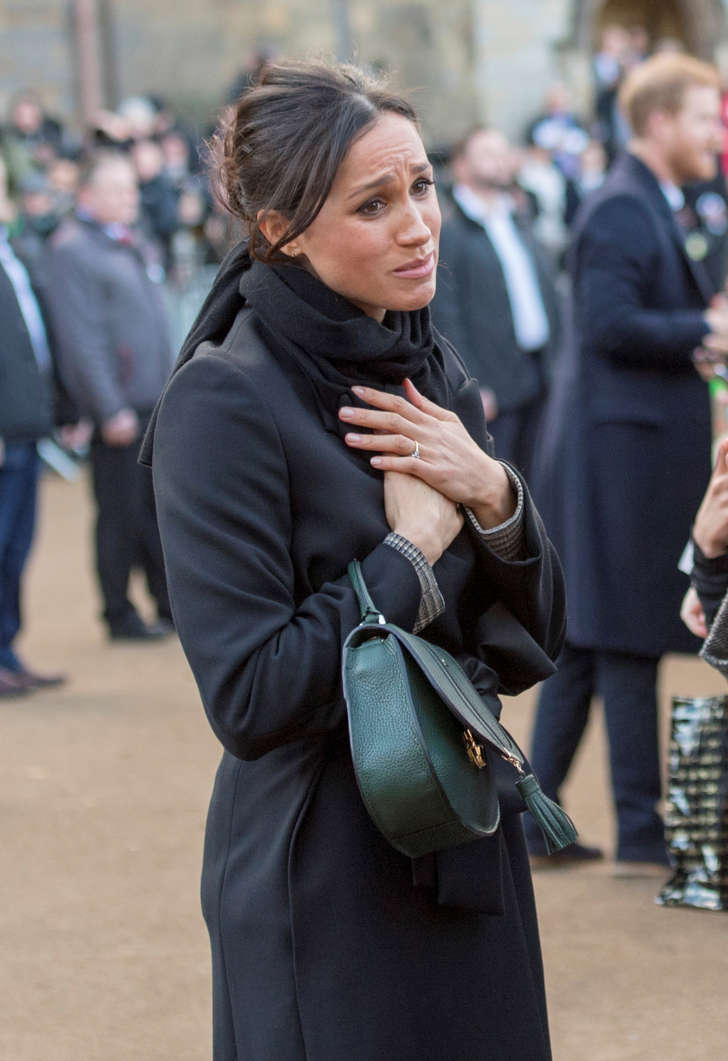 I don't know either of this couple on a personal basis but some how I get the feeling that this just is not going to be a success, – well it wouldn't be a wedding if someone didn't make that prediction would it? But in all seriousness when I first heard about Meghan and Harry I was delighted, this was what this young man longed for, he had made no secret if it. Harry wants a family unit of his own – a big family and I'm sorry but Meghan does not seem the family type, my judgement there being mainly based on her failure to spend her last Xmas of freedom with her own mother, no she managed to wheedle an invitation to Buck Hse. I really felt for her mother, still families are strange and that can certainly be said about her relationship with virtually all the members of her family.
So the woman has a distant family relationship – so do lots of people. My next concern is this feigned surprise and the constant pawing of Harry when they are on  'official duties' – no, I'm sorry, but you are at work Meghan, it's not professional, We all know you are engaged to the young man but please you don't need to keep grabbing his arm/ stroking his back, you are not some nervous 20something; no, I'm afraid you are moving rapidly close to middle age so please can we have a little mature reservation and decorum.
To sum things up, there is something very superficial about Meghan, the pretence that she had no idea who Harry was – come on!!
The coquettish behaviour – get a grip dear, you are accustomed to being in the public arena, and let's be honest you are not naive, you have been married before.
I accept my misgivings may well be simply based on press reports and not knowing her;  it may just be that she is American and therefore there is more of a public display of affection than the Brits are accustomed to, but what ever it is  this wedding does not feel right. It comes across as Harry being madly in love and Meghan playing the part, I hope I am wrong but my final word to Meghan is
Make sure you really want to get married to Harry, he is very much loved by the nation and if he were to be hurt by a divorce it would be devastating for him and would galvanise the nation to defend him. This is very serious stuff, your life will change beyond belief and not all of it for the better. Don't play this as if you're making a film, start to show some sincerity because what little there was is disappearing on a daily basis.
If you genuinely love our Harry then I wish you both a long and happy life together but, if you don't then be brave enough to admit it and make the break before the wedding. Yes he will be upset but not nearly as much as if you leave him later. Harry has his own demons and skeletons in their own dark closet, don't go opening the closet door and shaking them up.